almost 9 years ago from Dan Klammer, Performance Designer
defaults write com.twitter.twitter-mac CircularAvatars -bool true
So much more Yosemite feeling.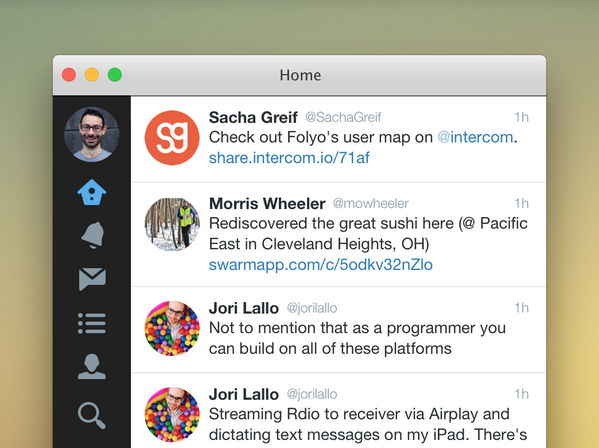 Neat... so how do people figure these things out? I've always wondered ever since years ago I saw a post somewhere on all these things you can turn on and off through the command line all over the OS.

And where do I enter this.... ?

I'm just going to leave this here.

nice hack! thanks for sharing

Nice. Thanks for the tip.